I'm cranky! Perhaps it's my age and perhaps my mindset is a holdover from days when product lifetimes were measured in years and decades instead of months. Buying a new phone in some ways kind of sucks!
I had to get a new phone the other day because my old one bricked itself.
I should be happy! Buying a new phone is great, right? Maybe so, and maybe not…
Despite my love for technology I'm not one of those questionable sorts who camp out all night for the latest gadget.
I'm grumbly because dealing with technology is often a pain and the lifespan of today's products is woefully short.
I come from a generation that fixes stuff. Trying to do anything less is wasteful in my opinion.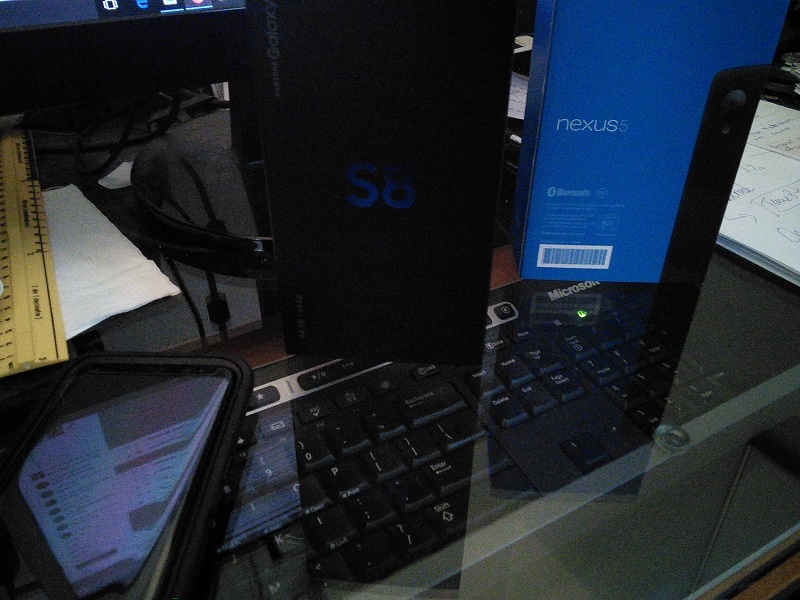 So I learned how to reflash my dead Nexus 5, but to no avail.
I'd managed to get the phone and PC connected but the phone refused every attempt at re-flashing the operating system. Since I'm not a coder the learning curve was steep and painful. In the end I wasted a lot of time confirming my phone was dead.
My new Samsung S8 is great but I liked my old phone just fine. Buying a new phone and setting it up was almost as annoying as trying to fix my old phone.
It'd be great if my new phone lasted longer than the three and a half years my Nexus 5 did, but I'm not counting on it. I don't want to be buying a new phone 3 years from now! Why can't we build stuff to last?