Do you need a 200 amp service for your electric car? The previous Ontario government thought so. They passed legislation requiring all new homes to have a 200 amp panel. But this was overturned by Doug Ford in May.  So do you need 200 amps or not? It's a tough question and depends on the equipment currently installed in your home. And if you have plans for any other big electrical additions like a hot tub.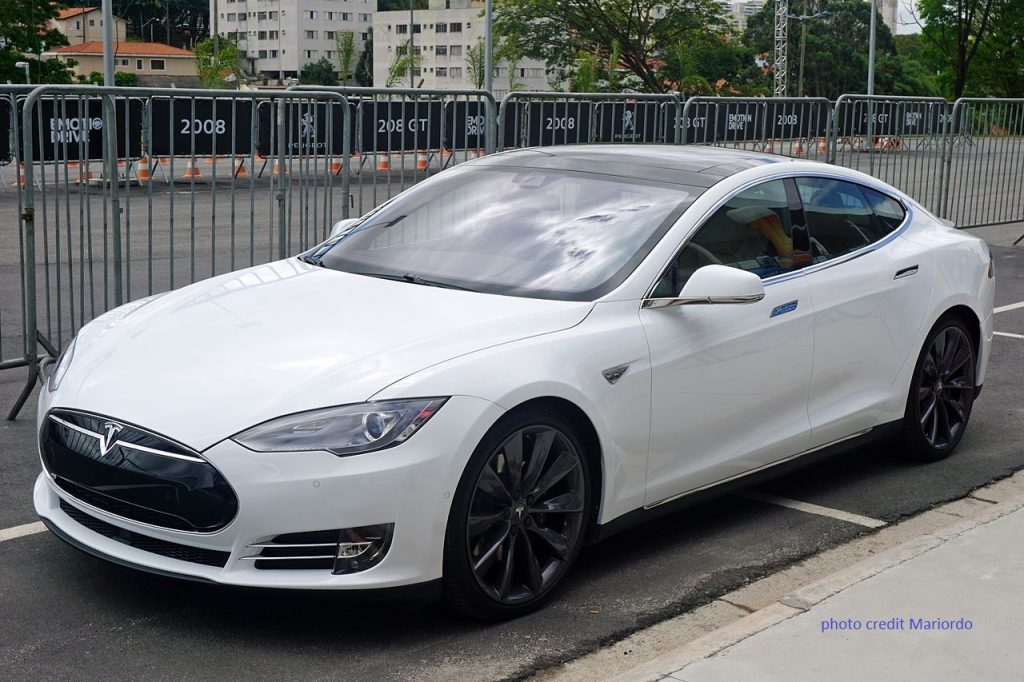 The electrical service explained
First I'll give you an explanation about what exactly the 'service' is, be it 100, 200 or even 400 amps. Homes in North America are wired almost exclusively using single phase electricity service consisting of two hot wires of 120 volts each and a neutral wire. The two hot wires when used together provide 240 volts for appliances like stoves and clothes dryers.
These three wires come from the street, either underground or from a utility pole, and enter your hydro meter on one end. The hot leads are metered while the neutral is not. The two 120 volt wires exiting the meter hook up to your panel main breaker. The un-metered neutral wire is connected to neutral bus bars in the panel and doesn't require a breaker.
The current your home uses when you turn on lights or run appliances is measured in amps. And the size of your service is expressed in amps as well. A 200 amp service can deliver twice as much current as a 100 amp service. To safely deliver this extra power the bigger service needs a larger capacity main breaker and thicker wires when compared to the smaller sized service.
But many homes use a 100 or 125 amp service because that was the requirement at the time they were built. Which begs the question, do you really need a 200 amp service for charging your electric car?

Figuring out what you need
Figuring out the size of the service and main breaker needed to accommodate an electric car charging port isn't easy. You'll also need to ensure that you have the correctly sized wiring from the meter to the main electrical panel. And these are important considerations if you are planning to add any equipment that draws a lot of power.
The calculations are best left to the professionals. The Canadian Electrical Code (CEC) has a lot of rules, regulations and exceptions that need to be applied. The code uses a combination of watts per square foot and the electric load of various appliances and equipment in the home to determine the correct service you should be using.
Luckily I found a somewhat dated article with the calculations. The regulations on charging stations have loosened up a bit since the post was published. Being I'm not an electrician I needed something to work from so I used their chart on my home just to demonstrate how this works.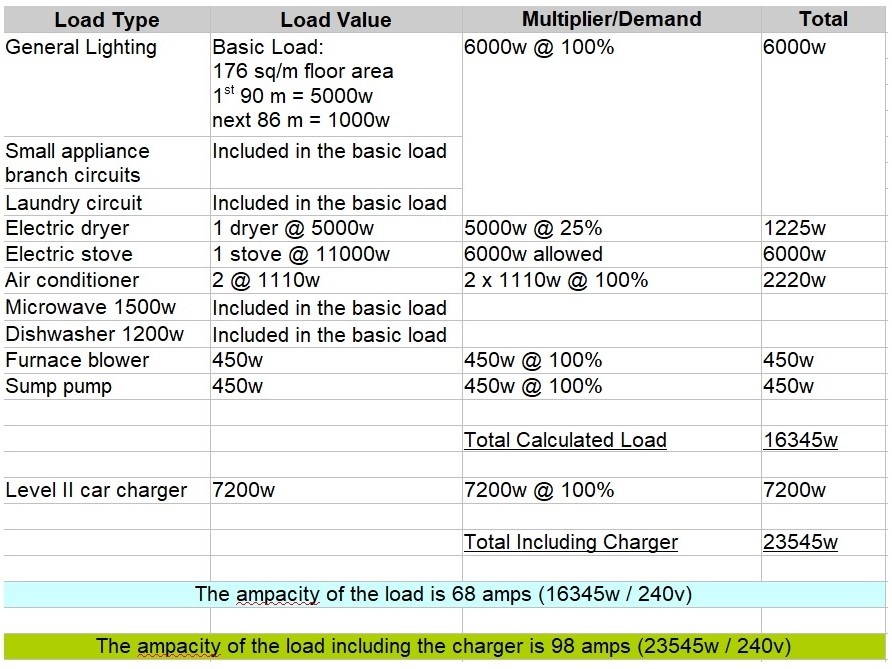 The service in my house uses a 125 amp main breaker and the wiring from the hydro meter to the panel is #2 AWG copper. This wiring is rated for 115 amps at 75 * C. which matches up correctly with the 125 amp breaker.
My home's current set up has a calculated load of 68 amps with a 125 amp service. Adding an electric car charger brings my total to 98 amps. The panel and wiring have enough capacity for the calculated load even using the older more stringent charger rules.
But things can get dangerous the closer you are to maxing out your service. I'd be in trouble if I tried to install a hot tub too and I would likely need an upgrade to 200 amp service.
200 amps is probably a good idea
Safety is one of the reasons the previous Liberal government introduced the 200 amp minimum. But it also would have forced local utilities and builders to install higher capacity equipment throughout the newer neighbourhoods.
It's a real shame that Doug Ford's government is so shortsighted. Electric cars are here whether he likes it or not. It would have been prudent to have the infrastructure in place to accommodate the increased charging demand that will surely appear.
So do you need a 200 amp service for your electric car? Probably, but sometimes you can get away with what you have. But don't ask me. It's a case by case situation and only an electrician can give you the right answer.