The condominium lifestyle is appealing for many buyers. Probably the biggest draw is not needing to be directly involved in maintaining the exterior of the property, including tasks such as shoveling snow and cutting the grass.
This frees up time and obligation for people who travel or have busy work and social schedules. And condominium ownership makes sense for older or physically challenged people as well. Condos are also great for investors who wish to earn income from renting out a unit with as little hassle as possible.
But the condo lifestyle is not without risk. Ownership includes financial obligations to the condominium corporation that aren't optional.
Your responsibility to the corporation is directly related to the offloading of maintenance I'd mentioned above. With a condo the only property you own individually is what is inside your 4 walls. And the upkeep and care of this space is yours alone. But you are also indirectly responsible for the maintenance of the common property that you own a share of with your fellow unit holders.
If bad decisions were made in the past or the condominium corporation is being poorly run the costs of maintaining the common property can become exorbitant. It's critical that you do your homework and learn how to avoid the 5 big mistakes people make when buying a condo.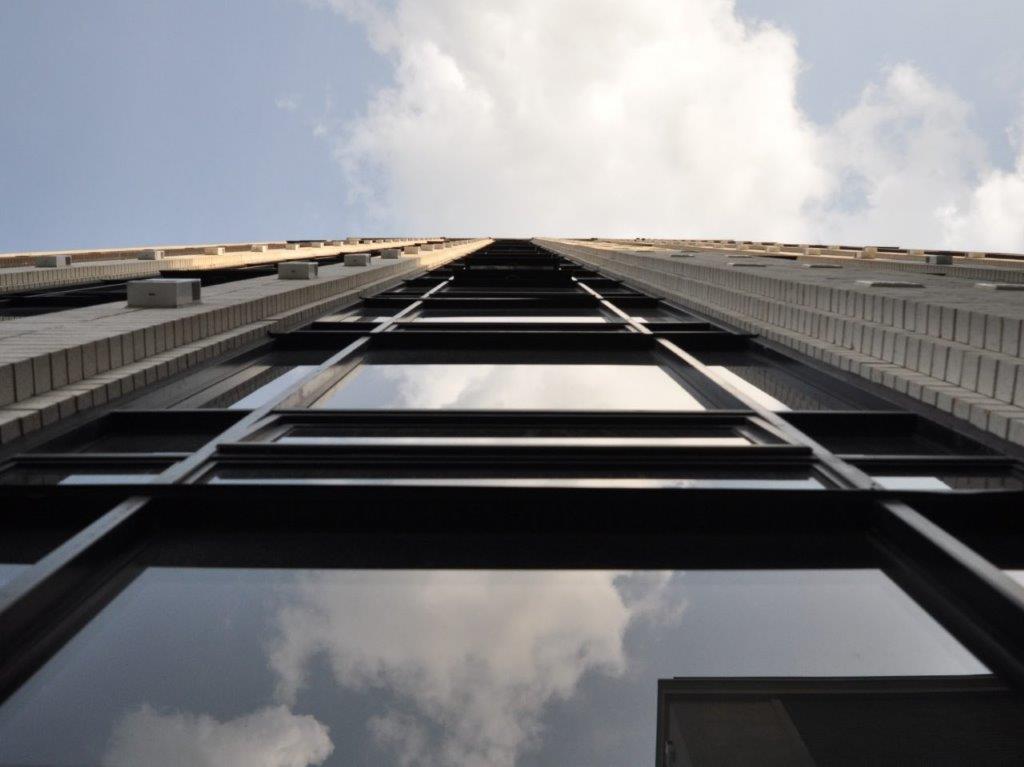 The 5 mistakes buying a condo
1:Age and build
Many of the problems with condo ownership centre on maintenance and fees. Problems can often be traced back to the quality of workmanship right from day one. Does the original builder have a poor reputation or good?
Has the builder cheaped out on things? Equipment like elevators, boilers, sprinkler systems and AC units can be expected to last 20 or 30 years so cost cutting can really impact things down the line.
Age matters too. I'd shy away from a brand new build simply because fees are almost always set artificially low. And there's always some nonsense excuse when they go up substantially two years out. You should 100% budget for an increase if you buy new.
But buying in an old building is far worse. I know of a couple towers that needed 8 new elevators at $100k a piece. A client and I recently toured the garage of another older tower and found shifting in a massive concrete beam and lots of exposed rebar everywhere. Can you say special assessment?
2:Condo board
The people on your board really matter. If you are in a brand new project the developer is in control until the first condo board elections and turnover meeting occur. Until that point you have no say in how things are being managed.
The board (once established) is responsible for maintaining the building and controlling the finances of the condominium corporation including the management of the reserve fund. This last item is critically important and maintaining the reserve fund is a legal requirement.
The amounts required for the fund are established from a reserve fund study. An engineering firm is hired to examine the building and determine lifespan and replacement costs for the various structural components and equipment. They establish a balance sheet, replacement schedule and funding requirements. Monies for the fund comes directly from your condo fees so expenses drawn from the fund must be very carefully managed.
Needless to say problems can arise if your board members are difficult to deal with or not business savvy. Unit holders who are absentee landlords can be an issue as well. Their investing goals may be vastly different than yours. If they are from out of town getting them involved with the condo board management may be impossible. If you own a condo being on the board is a good idea. Run for election when the opportunity arises.
3:Property management
The day to day finances and maintenance obligations of the condominium are almost always managed by an outside provider hired by the condo board. The choice of property manager is crucial to the well being of the corporation and the common property.
You might be shocked to learn how badly many of these companies rank on the internet. The vast majority that I looked up on Google Reviews have 3 stars or less. And I've had direct dealings with one firm that had a 1.7 rating out of 5 on Google and deserved far less.
Unfortunately contracts with bad management firms are often renewed again and again instead of being put out for tender. Making these firms compete for business would do a lot to weed out bad apples. This speaks directly to the composition and competency of the condo board in a building you may be interested in.
If you have bad management things will not get done and expenses will run out of control. In the last 6 months I've witnessed 3 separate managers in 3 different buildings being late on reserve fund studies by more than a year. The reserve fund study is a legal requirement under the condominium act. One of these property managers (with the 1.7 out of 5 review), managing a small 10 unit complex, blew though $29,000 last year on lawn care and snow shoveling.
4:Service providers
You know the saying about things rolling downhill. Bad decisions follow bad decisions and good follows good, starting with the condo board. The property manager is tasked with hiring service providers for landscaping, janitorial, equipment maintenance and other tasks related to the upkeep of the building. So it's essential that quality people are hired for these services.
I think that many people fail to realize that some service providers are in business to make a buck first and foremost. On occasion that is done by any means possible. And gouging, excessively high annual fee increases and incompetence can wreak real havoc on a maintenance budget leading to fee increases down the line.
A good property manager will vet service providers and not allow them to go over budget without justification. Contracts with the property management should be put out to tender if costs are mismanaged or excessive. Budgeting is a key responsibility and how this is dealt with is exactly what should be asked by the board when discussing service providers and contracts with the property manager.
Your choice in service providers is even more essential when special assessments arise. A building I was just in last week is looking at a $400k elevator bill and a $300k garage repair coming down the pipe. Needless to say multiple bids and engineering advice are warranted in a case like this.
5:The documents
This is the last piece of the condo buying puzzle and is perhaps the most important. Much of what I've already written about can be gleaned from a careful review of the status certificate. And a lawyer's review should always be done even if a buyer has read and understood the 100 or so pages typically seen. The importance of having an expert eye catch things you've missed cannot be overstated.
Things to look for are being on budget with expenses, upcoming special assessments, and underfunded or depleted reserve funds. Is the condo corp. in arrears? Any judgements against it?
In addition, are regular audits being done? Has a reserve fund study been done? Are deadlines for reserve fund studies being adhered to? Does it look like big fee increases are coming in the next few years? Are there any major changes to the common elements, assets or services provided?
Are the fees paid up for your unit? Will there be an increase in the common expenses this fiscal year? If you've bought a condo townhouse was the previous owner adhering to common element standards? You could be on the hook if they weren't and didn't get board permission.
You'll want to know how many units are being leased. But some developments will not allow you to lease out your unit at all. I know of one right by Laurier that does this almost certainly to keep out noisy students.
Lastly there are bylaws and rules on things like pets and parking to consider, so make sure you'll be able to live in the complex comfortably and happily while abiding by the rules.
In summary
Condo living can be great, no doubt about it. I wouldn't say condominium ownership is any riskier than freehold but you are definitely faced with more things to worry about. There are outside factors that are somewhat out of your control so any buying decisions you make must be made carefully. This is the trade off you are faced with for not shoveling snow, cutting the grass or needing to do maintenance.
If you're looking for a condo don't make the 5 mistakes so many people do when buying a condo. Pay particular attention to the building, condo board, management and contractors hired . And make sure you and your lawyer review the documents before you sign. Lastly, stay involved on your board and go to meetings. Who's going to watch your wallet if you don't?