It's fall, check your sump pump! This post gets bumped every year because I know so many people who've had flooded basements. I want to stop you from having a really crappy day and a big hole in your pocket book. There's a reason my sump pump video has been seen 20,000 times.
Flooded basements make the news in the spring and fall each and every year. Neglect, power failures, poor drainage, changing seasons, and rapidly changing weather are almost always one or more of the causes of a flooded basement. You can't control the weather or the seasons. Sudden heavy rains, warm snaps in the dead of winter, the spring thaw and the onset of rainy fall weather can all cause wet basements.
But battling mother nature isn't always hard. Checking your sump pump and making sure you've got good drainage for your eaves troughs is often all the work you need to do to keep your basement dry.
Living in a 130 year old home and working as a Realtor has taught me quite a bit about drainage and sump pumps. My 1889 property has a sump pump just like almost every new home built over the last 20 years.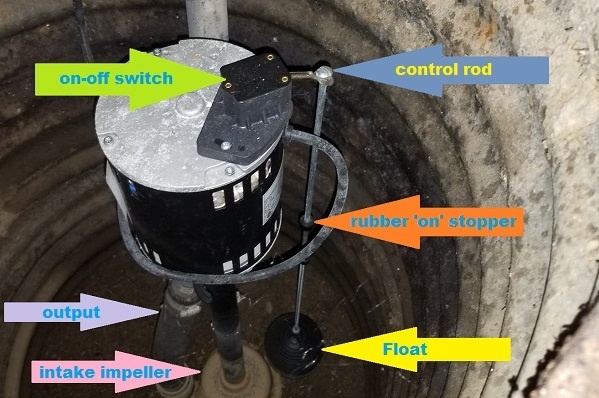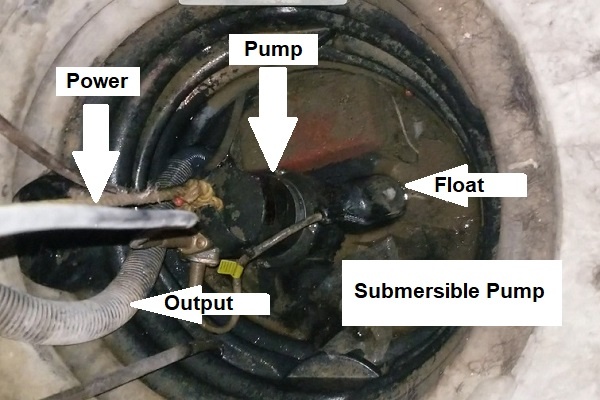 These are installed in new homes as a preventative against water penetration and as remediation in old homes such as mine. The system consists of perforated piping (called weeping tile) on the outside of the foundation that directs ground water to a sump, which is a shallow pit in the basement that collects the water. The sump pump sits in the sump and periodically empties this water to the outside of the home.
Your sump pump has to work extra hard if you live in an area with a high water table, or have soil with poor drainage such as the clay that is quite common in Waterloo region. Ground water simply wants to go wherever it can, running as water does, from high places to low. Draining water away from the foundation is the weeping tile's job since it sits lower than your basement walls, but it's also a good idea to get the water away from your foundation so your sump pump doesn't have to deal with it.
You can do this by adding extension pipes to the ends of your downspouts. 10 feet is a good distance, or you can get really ambitious like I did. A couple of years back I dug drainage piping for my eaves-troughs a good 20 or 30 feet from my house.
Prior to my hard work, the spring thaw and heavy thunder storms would often mean a wet laundry room but now the room is bone dry. As an added bonus my sump pump hardly comes on at all except for a couple of weeks in the spring.
Needless to say, having a working pump is even more important than good drainage. Pump failures definitely cause the vast majority of flooded basements. Check your sump pump now and keep your basement dry! Watch the video if you want to learn even more.