I am a DIY kind of guy but there are times when help is a good idea. If a job is large and labour intensive and you're getting to the point of needing building permits (Kitchener or Waterloo) it's probably safer and more cost effective to hire a contractor.
In the case of natural gas, you have to hire a contractor. It's illegal to work on gas equipment without a license. You can perform DIY electrical work in Ontario but you really need to know what you're doing and should get the work reviewed by the ESA. FYI, it's illegal to have friends or family to do electrical work for you.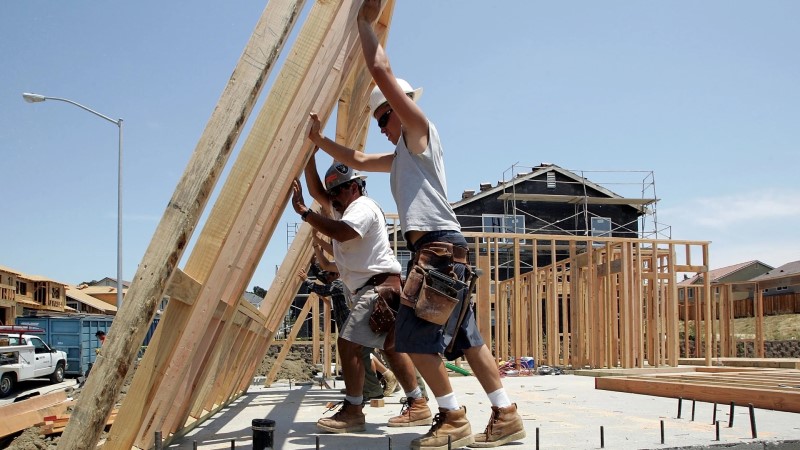 Before you start checking out contractors make a list of exactly what you want done. Research your project to get an idea of costs and set a clear budget. Remember that changing plans in the middle of a project will cost extra money. Consider dealing with a local company. This will make it much easier to check references, enforce a warranty or have follow-up work done.
When you're ready to start looking, find a service provider you can trust. Ask friends and family for recommendations and search online as well. Google Reviews is a great place to start and the more reviews you can find the better. Always look at the bad reviews too, some unethical shops will spam Google Reviews with 5 stars that are fake! Needless to say, be very careful of door to door salespeople offering home services as well.
Once you've picked out some providers you're interested in working with, narrow down the list and set your expectations with these 10 questions.
Cost: Is your quote an estimate or fixed price, and what's the payment schedule?
Supervision: Who will supervise the job site and how many hours a day/week will they be there?
Permits: Who will get permits and co-ordinate inspections?
Protection: Do you have full liability insurance for people and materials? Beyond insurance, how will you protect my property (for example, if you're adding an addition and it rains)?
Timing: What's your start-to-finish schedule, and when will I be needed on site?
Communication: How will you communicate updates to me, and can I reach you after hours?
Experience: How many years of experience do you have, or similar projects have you completed?
Employees: Do you work with the same pool of subcontractors/construction workers on every project, or will there be anyone new?
Savings: How can I save some money? Can I buy some supplies myself?
Codes: Are you up-to-date on all current building codes, and how will you handle any violations/changes if the project doesn't meet code (important for older homes)?
After you've run these questions by your potential vendors and are ready to hire a contractor you should remember that good contractors ask a lot of questions so they can understand and plan out the project. Make sure that you:
Get written estimates from at least 3 contractors
Never accept an estimate over the phone or without the contractor inspecting the area
Never go for a deal that sounds too good to be true
Never pay upfront anything more than 10%. Better still, make this payment when the contractor starts work.
Never pay the contract in full until all the work is done.
Ask who pays (and how much) if the vendor runs into hiccups,
When you're ready to sign a contract understand that you have a 10 day cooling off period on any project over $50 if you decide to change your mind. You are entitled to a full refund if the work hasn't begun yet. Make sure the following information is included in the contract:
The contractor's name, address and contact information
A complete description of the project with details of the work and materials used
A clear description of any warranties
The total cost and terms of payment
A work schedule, including start and completion dates
A payment schedule, including the deposit amount
Who is responsible for clean up after the job is finished
All sub-trades that will be contracted out and who will pay for those sub-trades
Paying attention to all these details will make sure that your job will go as smoothly as possible. In the event you run into snags such as unforeseen issues your contract may protect you against additional costs. Having the work proceed in a professional manner while staying on budget and on time is a big reason why you hire a contractor in the first place.