The Complete Guide To Selling
Everything You Need To Know About Selling Your Home
When Should You Sell?
Needless to say selling is heavily dependent on your personal goals and schedule but there are seasonal factors you'll want to consider as well. If you are selling your house and looking to buy as well you'll face stiff buyer competition if you're doing so during our two busy seasons.
The busiest time of year for real estate in Kitchener Waterloo is the spring, usually between late March into the end of June. The summer months, and the dead of winter, are quieter. Our fall market, at the start of the school year into late November, is very busy as well.
Market conditions matter. We've been on a bull run in real estate for a solid decade. But interest rates have risen substantially along with inflation. We saw sharp reductions in prices across Waterloo Region over last summer but prices have recovered substantially in this year's spring market despite the return to what are historically normal rates.
There are mixed signals in the economy and no one is sure what is coming down the pipe in the next 6 months. Paying attention to economic news here and abroad is important.
You should always consider neighbourhood sales if you're planning on listing. Are there tons of homes for sale on your block? If so then maybe it's a good idea to hold off on selling. Conversely if you're in an older area experiencing a renaissance and you've done a pile of upgrades, selling might get you top dollar.
Getting Your House Ready For Sale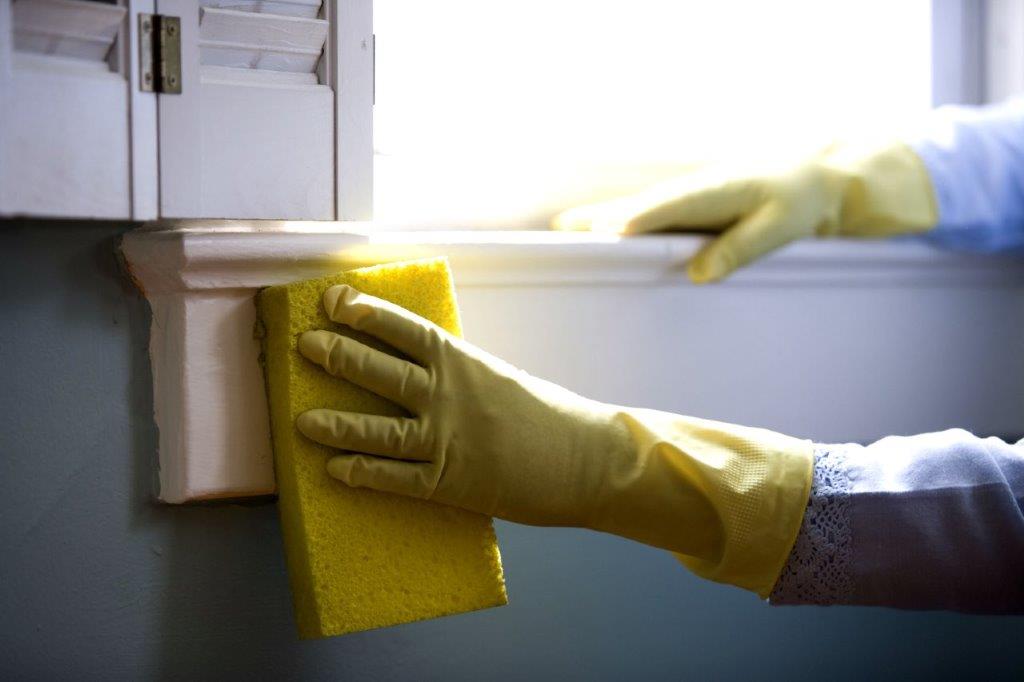 This is a multi-step process that involves cleaning, decluttering, staging and making sure everything (inside and out) is working perfectly and looks good too.
Decluttering should be the first step. You'll want to depersonalize and open up the living space as much as possible. Excess furniture should be removed and placed in storage, sold or donated. Personal items should be taken down and put away. Buyers want to envision living their life and won't do that looking at your family photos. Closets and basements should be cleaned up and emptied out too. Make sure buyers and agents can easily see equipment like furnaces, water heaters and electrical panels. If there's a rough in for a basement bathroom make sure the plumbing is easily seen.
Don't ever store your excess stuff in the basement. Buyers can't envision using the basement when it's full of stuff and this will seriously impact your bottom line. The garage is only marginally better. Store your extra stuff off-site. The charge for doing so is well worth it. Many sellers end up calling a junk removal company to help with the process.
Make sure the rooms in your house reflect their intended purpose. That bedroom office should be converted back to a bedroom before you list. A buyer who wants three bedrooms should see your three bedroom house, not two beds and an office. Convert that workshop back to a garage. A study should look like a study. Little things like this really matter.
I can't stress how important cleanliness is. If you have carpet rent a shampooer or hire a professional. Windows should be spotless. Clean bathrooms and kitchens top to bottom. Go to town on your major appliances too. And people will peek in your cupboards. Make sure they come away smiling instead of being grossed out.
The outside of your house matters too. Does the house need painting? Do you have dirty siding, an older deck or an oily driveway? Consider getting these items power-washed. Clean up your landscaping as well. Consider some new patio furniture to spruce up the backyard and get rid of the old stuff you've been dying to replace anyway. Put away lawn tools and equipment and make sure your shed is neat and tidy as well. Your garage should be neat, organized and preferably empty.
Take care of all those minor repairs you've been living with for years. That broken screen door will be noticed by every single buyer who comes to your house. Make sure your mechanical equipment is working 100% as well. Buyers really hate the words 'selling as is'. If you have rental equipment consider buying out the contract. Having rental equipment is never good when selling a home.
Should You Stage Your House?
Professional home staging can really help and is essential for vacant properties. If you have nice furniture and a good sense of style and design you can often forgo staging. But if you're unsure of what to do you should consider a staging consultation with a designer or professional home stager.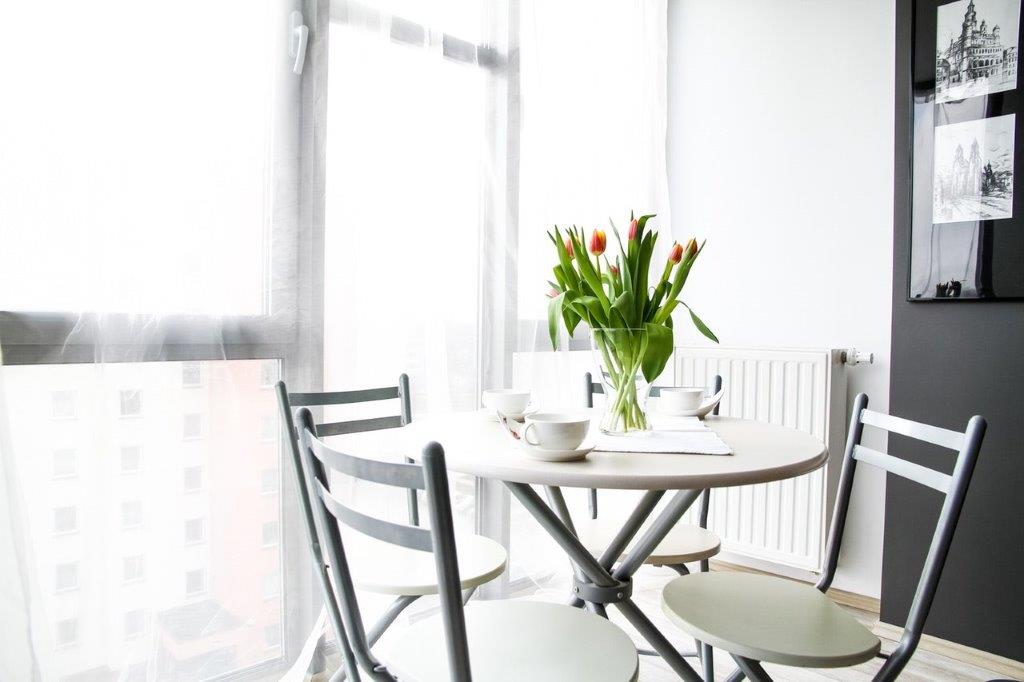 The Little Things Like Paperwork
Find your property tax and utility bills and make copies of them. Your Realtor will need them for the listing. Dig up manuals and warranties for equipment and appliances that will be staying with the house.
Put together a list of any renovations and/or repairs that have been done in the time you've owned the house. Don't be afraid to discuss any shortcomings your home may have. Does the basement leak during heavy rains? Does your house need a new roof? Things like this should be brought to the attention of your agent.
You should consider a home inspection and make it available to buyers. Inspections typically run in the $400-$500 range. The inspection report should tell you everything you'll want to know about your home inside and out, giving you an opportunity to fix any deficiencies. And buyers will be much more willing to offer unconditionally if they've had a chance to view the inspection report first. This will really help your bottom line in multiple offer situations.
Get a hold of any extra keys you have or get copies made. Your agent will need them for the lock box so buyers and their agents can see your property.
Properly Pricing Your House For Sale
The Kitchener Waterloo market has become very atypical with regard to pricing due to insatiable demand in many market segments, in spite of the high rates we are seeing. The old rules for pricing no longer work. Instead it's essential to somewhat under-price a home if you want to get full value from the sale. This practice began several years ago and has caught on nation wide. Now there's an expectation from both buyers and sellers that a property will sell for considerably more than the list price. And a house that is priced at where it will actually sell for often sits for weeks without offers and then gets a price reduction.
Your agent should be able to help you set a suitable list price by showing you comparable list and sale prices for properties similar to yours. Location, age and demographics matter. The listing data should include plenty of homes from your locale and from neighbourhoods just like yours. A good Realtor should provide you with tons of data so that you're fully apprised of market conditions.
The sold price to list price ratio in Waterloo Region for all property types is once again over 100%. There isn't any danger in pricing low in this market as buyers expect you to do so. Even in the very unlikely event you got a single low ball offer you are under zero obligation to accept it. This is true for any offer. If you don't like it you don't have to accept it, no matter what. Keep this in mind when you're deciding on a price.
If market conditions substantially change to favour buyers you can expect a return to normal pricing behaviour where listing prices are fairly close to the final sale price. Historically the sold to list ratio was in the 95% range, but again we haven't seen that for several years. In any event you should use the same detailed study of comparable sold properties (especially in your neighbourhood) to arrive at a list price that works for you and will sell your home.
Marketing Your Property
One of the most important responsibilities a listing agent has is maximizing the number of potential buyers who see your house. In today's world marketing should be focused heavily in the digital sphere with a limited role for print media such as property feature sheets.
If you want people to fall in love with your property professional photography and videography are a must. Avoid Realtors who use cell phones to shoot photos. Yes, that happens way more than it should! Professional photographers will have access to a wide assortment of cameras including video as well as microphones and lighting. Drones and Iguide cameras are great value adds too.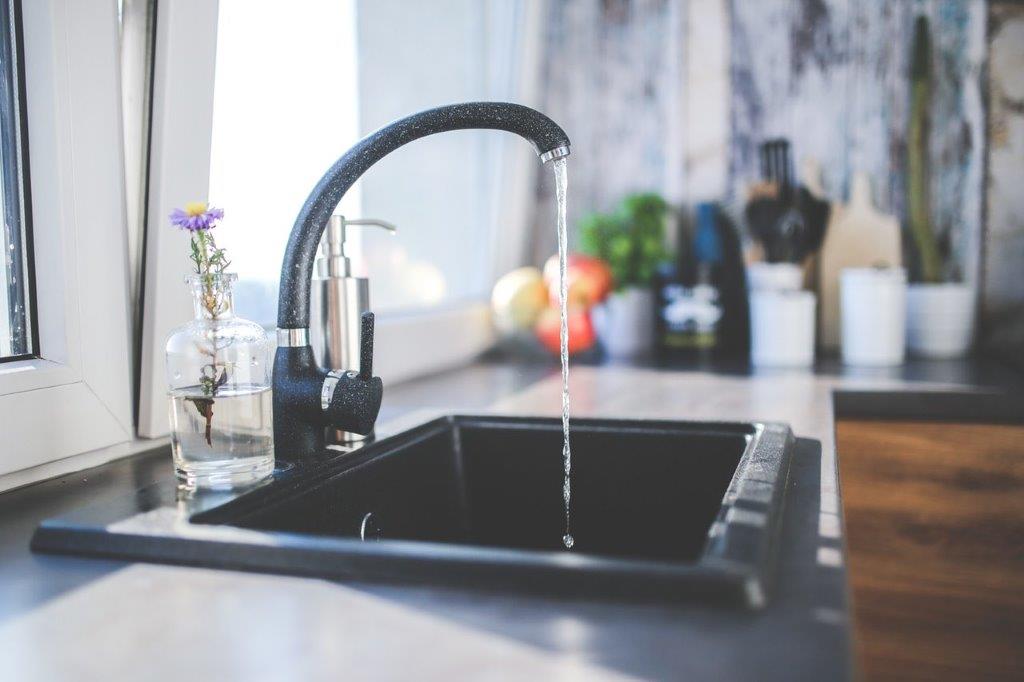 For Sale signs are a good idea but may be restricted or banned in a condo complex. If your property is freehold why not take advantage of the advertising a sign provides. Plenty of people drive around looking for houses.
Holding open houses in pre-pandemic times was a great way to showcase a home. Right now there is some risk involved especially if the open house is busy. In this market open houses really aren't necessary.
Find an agent who is social media savvy. Over 90% of today's buyers start their property search online. Your agent needs to be on the popular platforms that buyers use. Facebook, YouTube and Instagram are ideal for marketing houses. Does your agent have a great website or are they using a cookie cutter website provided by the brokerage. Does their website have a lot of buyer traffic?
The buyers are out there. Does your agent know what to do to get tens of thousands of views online? Will their photos and video look amazing and really showcase your home? Be sure to ask exactly how they'll market your property.
Showings
You can expect showing from mid morning up to around 9 pm seven day a week. Be flexible on times, don't make it hard to see your place. Make sure to leave. Buyers do not want you there. If your listing is particularly hot you can expect 10 or more showings a day. In this case you might be better off staying in a hotel or with friends and family.
Showings will be coordinated by your agent. They will either give you direct control for accepting or denying showings or will contact you to ask. Showings these days are typically 30 minutes.
It's best to take your pets with you. At minimum crating should be used especially with dogs. Cats are less of an issue but can still escape.
Your place has to be 100% spotless, and not just for the photos. Mow the grass, shovel the drive and sidewalk. Do all the dishes and pick up that dirty laundry off the bedroom floor. Put away clutter. Yes, every day.  And yes, it's a pain.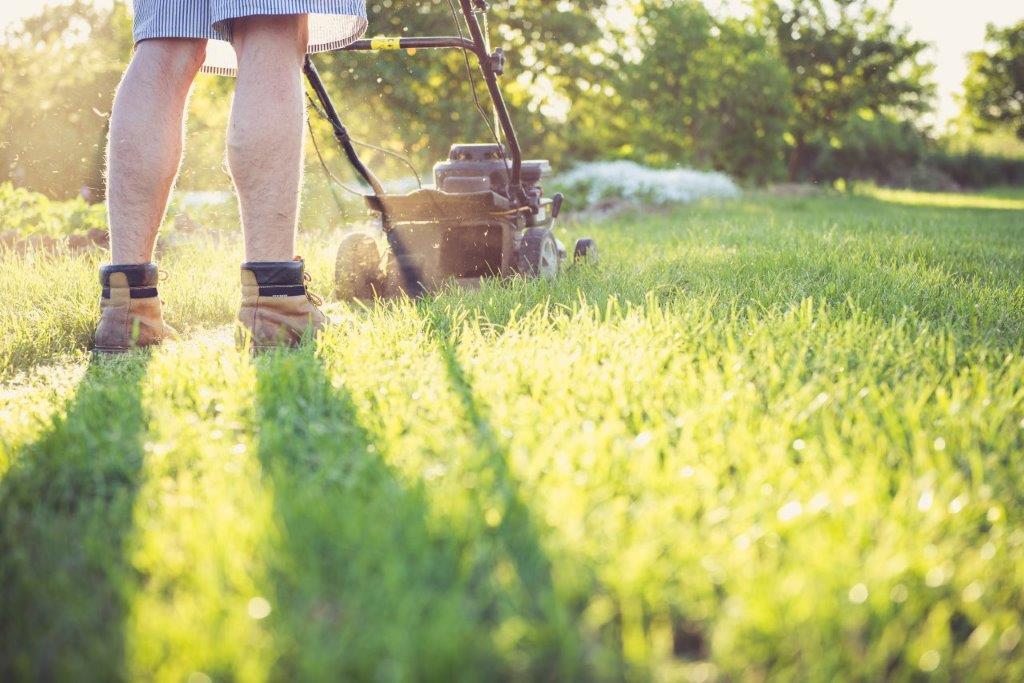 Dealing With Offers
Discuss offer presentation with your agent. In this market you'll likely want to hold offers on a particular day. If so, are you going to allow early 'bully' offers? How are these going to be handled? Where are offers being held? Will you allow in-person presentation or email only? Electronic signing is super common these days. Are you comfortable with this technology?
Offers, whether multiple or not, will have the same primary factors to consider. Price, possession date (closing date) and conditions should be checked off first. Does the offer price work or are you going to push back for more? Can you live with the closing date? If you're buying too, does this date give you enough time to find another place?
What about conditions? These are safeguards that the buyer is asking for that let them back out of the deal if needed.
You'll typically see conditions for financing, insurance, inspection (and status certificate review if you own a condo). A buyer would usually be allowed 5 business days to meet the first 3 conditions and roughly 10 days for a status certificate review. Less common conditions would be a well and septic check or a pool inspection.
If a buyer fails to fulfill any of their conditions ( for instance, they couldn't get financing) within the specified time the buyer gets their deposit back and you'll need to put your house back on the market.
A deal only becomes 'firm' once conditions are met so there is some risk in accepting a conditional offer instead of a firm one.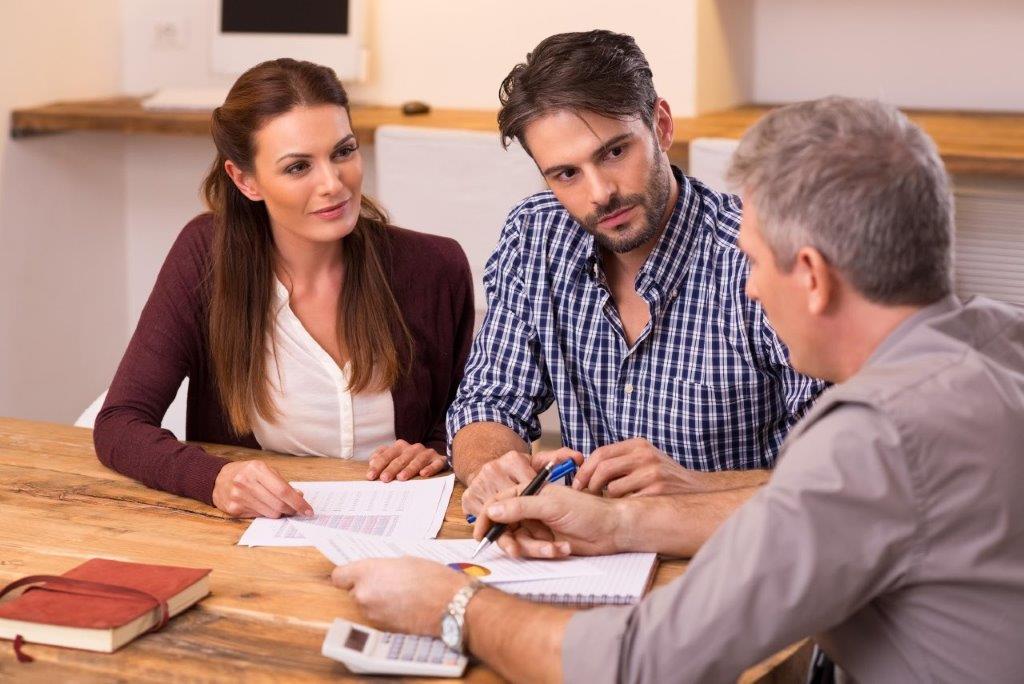 In a multiple offer situation you probably won't need to deal with conditions especially if you've pre-ordered a status certificate or property inspection. Due to the competition many buyers will come in firm without conditions. And if you have an offer you like that has conditions you can often pressure that buyer into striking the conditions from their offer.
Before accepting an offer its critical that you read over everything very carefully. Spelling mistakes, typos and missing information are fairly common. Double check the accuracy of dates and times as well. Is the deposit cheque payable to the correct brokerage? When does the cheque need to be delivered?
You need to know that negotiations may run well into the night especially in multiple offers. An agent who knows how to navigate their way through 16 hours of non-stop stress is someone you want in your corner.
It's Sold! From Sale Date To Closing
If your accepted offer is conditional make sure that the buying agent submits the paperwork (either a conditions fulfilled document or a waiver) within the allotted time. Make sure to provide access for inspection and appraisers for insurance and financing conditions.
If you don't have a real estate lawyer have your agent provide you with a list of suitable lawyers to work with. Sign the consent on pg 5 of the agreement so your agent can forward your deal to the lawyer.
Find a reliable and trustworthy mover. Get several quotes. Be careful, this is often a very sketchy industry.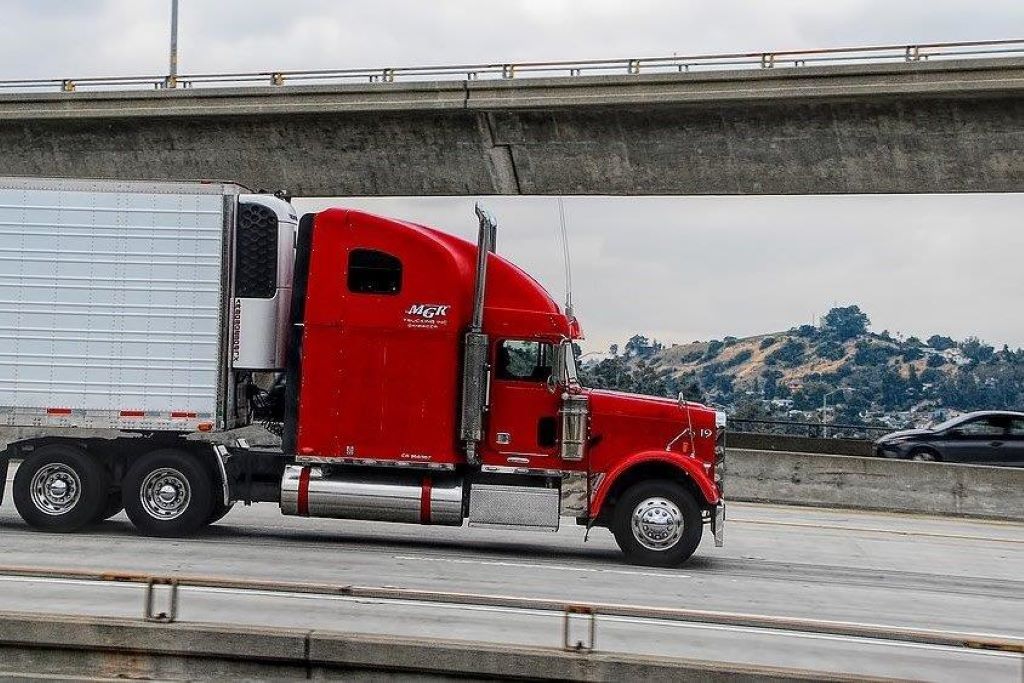 Contact your utilities and the city and inform them of your move. Do the same with your insurance company. You'll need to give your banking information to your lawyer as well and should also enter into a discussion with your mortgage holder about your impending sale. Coordinate these tasks with your lawyer.
As closing day approaches, you'll meet with your lawyer or one of their clerks to sign paperwork. They or your agent should have already provided you with a long list of questions needing answers.
On the day of closing your lawyer will receive payment from the buyers' bank and title will be transferred to the new owner. They will then transfer the money to your account, less real estate commissions, mortgage balances, legal fees and any adjustments. This is usually later in the day.
And lastly, there's the big move. Hopefully you're out of there long before the 6 pm deadline.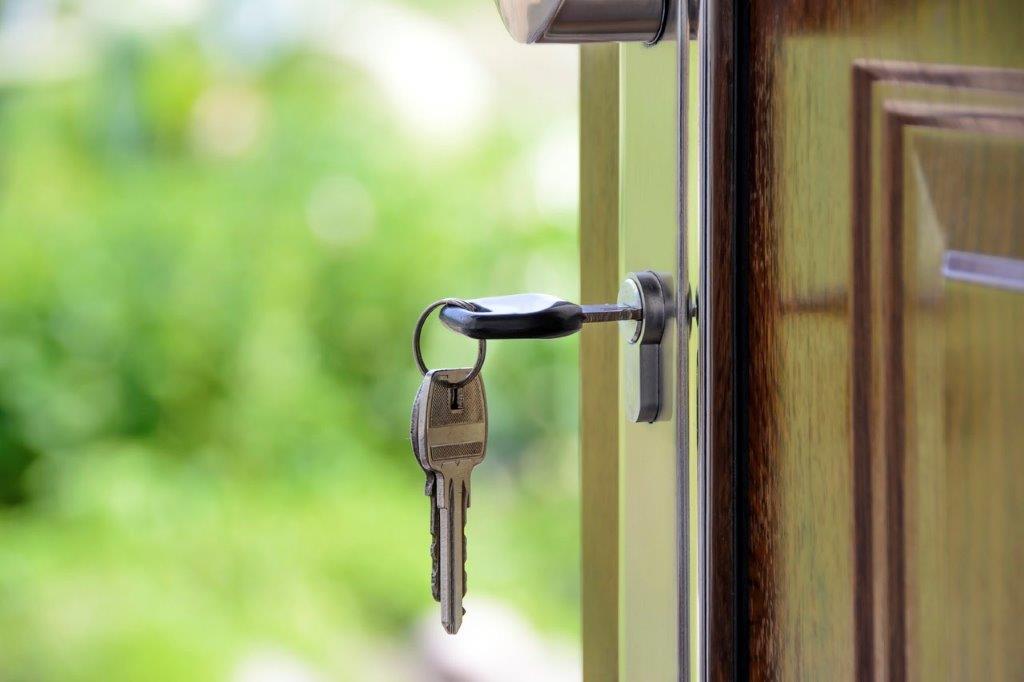 GET AN AWARD WINNING AGENT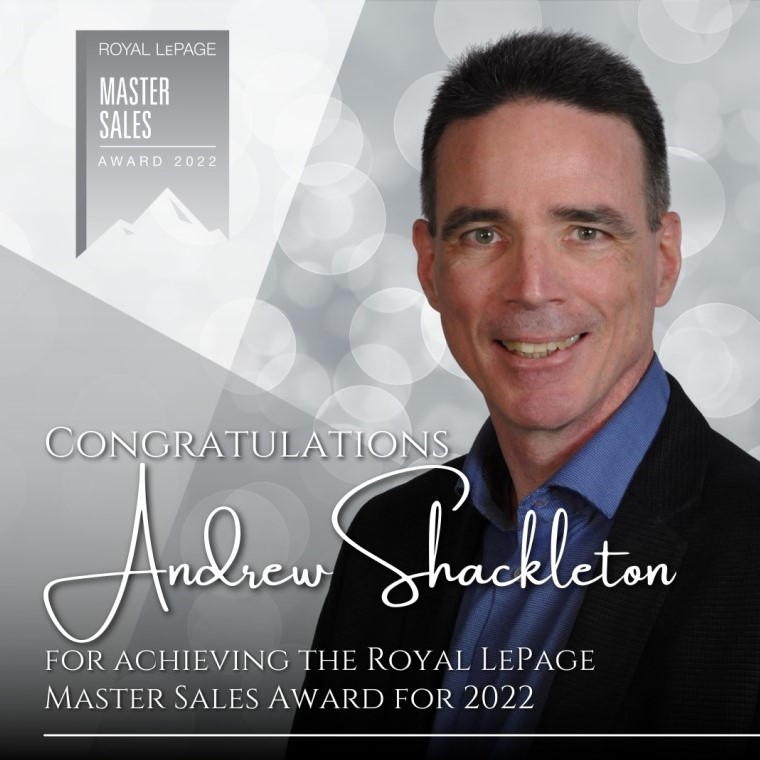 Local Expertise
Approachable
Sharp As A Tack
Five decades in Waterloo Region.
Knows all the neighbourhoods.
Down to earth and easy to get along with.
Professional and meticulous.
Sweats the details so you don't have to.