We saw a slowdown in market activity for July 2023, something very typical for the summer months here in Waterloo Region. Sales volumes were down by 23% from June 2022 and down 20% compared to the 5 year average for the month of July, coming in at 605 units sold.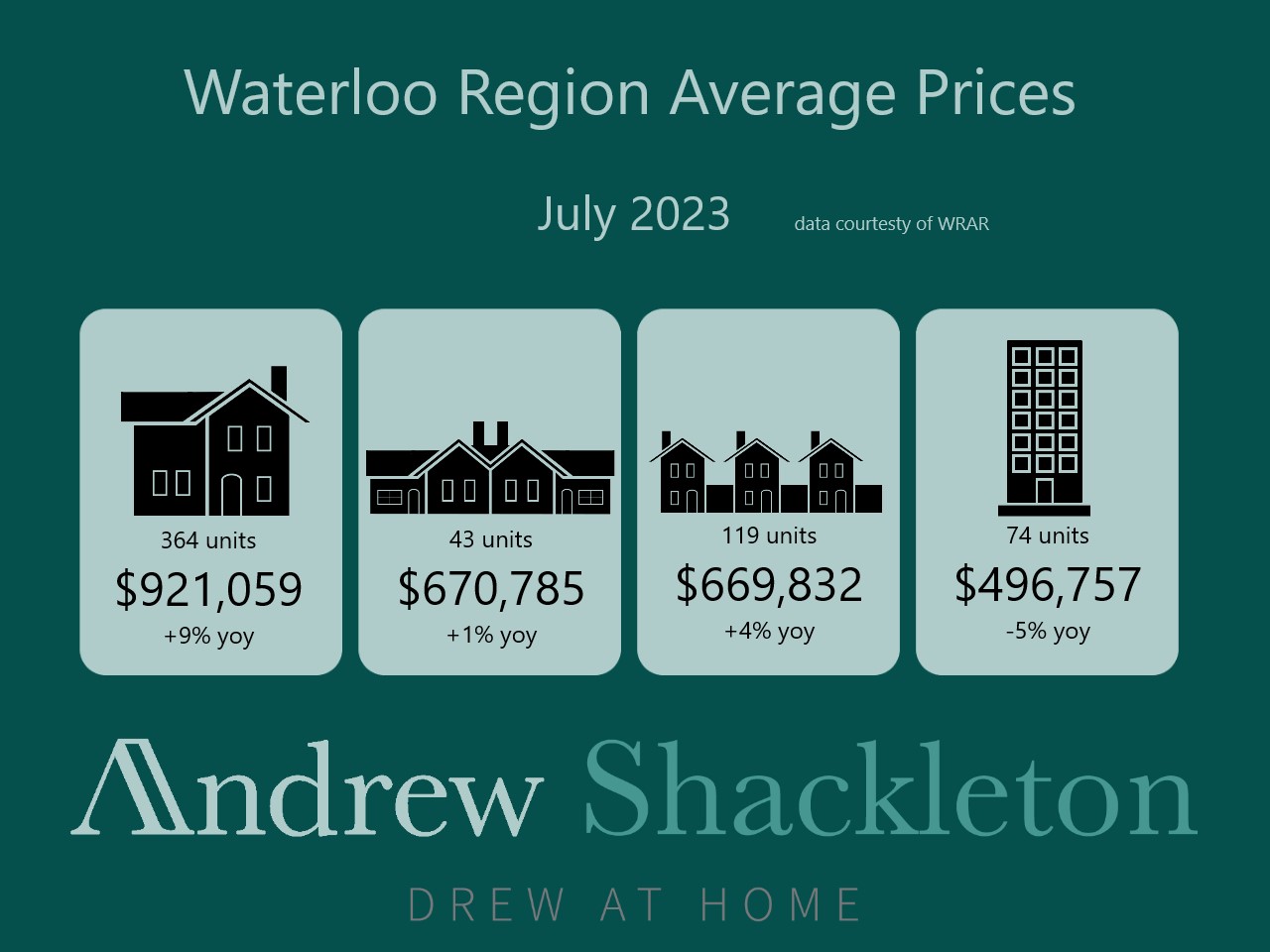 Listings were up in July. We now have 2 months of inventory, a marked improvement for anyone looking to buy. Available housing stock has only hit this figure on 4 occasions since 2016. But 3 to 5 months of stock indicates a balanced market so we aren't quite there yet and it is still very much a sellers' market.
Waterloo Region home prices are up on a year over year basis in every segment except apartment style condo which is down 5%. Detached prices are 9% higher than last July's figures. Towns and semis saw modest gains in comparison.
It's difficult to gauge how busy the fall season will be. The latest Bank of Canada rate increase to 5.00% is definitely biting consumers, home owners and buyers across the country. Qualifying is now slightly harder again. I'd expect the August market in Kitchener Waterloo to be quiet as well.