Why would you look to Toronto to list your home instead of hiring a Kitchener Waterloo Real Estate Agent? I see more than enough lawn signs to know that Toronto agents are selling here. In a cursory way, from the public's perspective, this might make sense but does hiring outsiders actually bear close scrutiny? How does Toronto vs. Kitchener Waterloo expertise hold up?
The pros of hiring a Toronto agent:
That vast pool of Toronto buyers is certainly appealing if you're selling a home

That vast pool of Toronto agents to choose from (is this actually good?)
The cons of hiring a Toronto agent:
Likely to have poor local knowledge unless they are from here
Pricing in line with our market?
Often wants a higher commission
Lower average number of sales per agent
The agent and office is an hour or two (or more) away
A Kitchener Waterloo Real Estate Agent is always your smartest choice:
Many of us have listing privileges in the GTA marketplace
We sell on average twice as many properties as Toronto agents
Superior local knowledge
Usually lower commissions
Local accessibility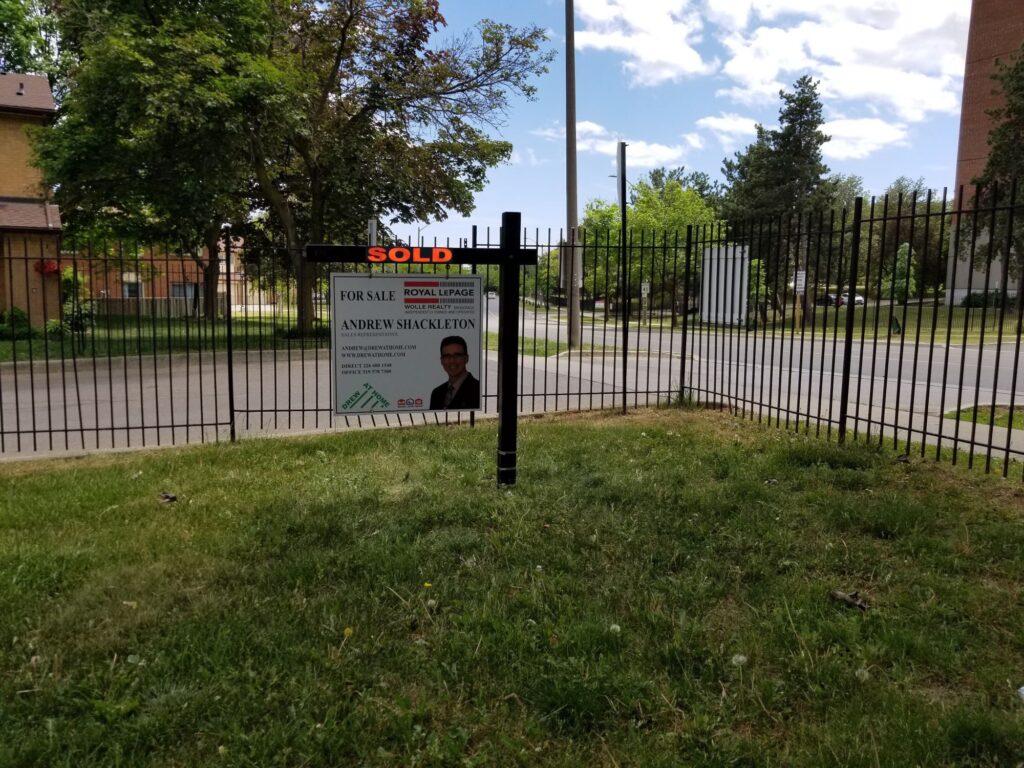 The GTA has a population of 6 million+ so it's understandable that sellers want to tap into this. But it's unclear why people would think only Toronto agents have access. Many local agents living here have listing privileges on the Toronto Regional Real Estate Board (TRREB). I'm a member of the Kitchener Waterloo Association of Realtors and the Brampton Real Estate Board, giving me direct access to TRREB. Having this access is pretty important and you should definitely be asking about this if you're looking for an agent.
So it's easy to target that huge pool of GTA and Toronto buyers from right here in Kitchener Waterloo. I can run a Facebook or Google advert that hits all of southern Ontario (or any location I choose) with the click of a mouse. Of course these ads can be fine tuned by demographics and interests to make sure Toronto buyers are being tagged.
So what about that huge pool of 62,000 agents with TRREB membership? Yup, lots to choose from, but is that a good thing? 1% of the GTA's population are agents. That's a very big number in a very competitive industry and it's 4 times higher than the figures for Waterloo Region.
I think a lot of people enter my profession with dreams of easy money or getting rich and this is perhaps even more the case in Toronto. But new licensees find out very quickly that selling real estate is really hard work. Some make it, some flame out after a year or two and others hang on while earning income from a second job.
I did the second job thing for a while. There's no shame in that. But I also made the decision to go all at the end of 2016. Experience and being full time do matter. If the percentages from my OREA Broker's Course hold true then roughly 10,000 out of TRREB's 62,000 agents have been in the profession less than 2 years. And 18% of Ontario's agents work in the business part time according to www.jobbank.gc.ca. With 62000 out of OREA's 78,000 members, TRREB has around 11,000 members who aren't full time. No doubt there's some overlap between the new agents and part timers.
The average number of sales per Toronto agent is only 1.5 homes a year based on sales of 95,000 GTA homes in 2020. And the old saying that 10% of the agents do 80% of the business is true. So how much inventory is left for everyone else? I would bet money there are tons of people who are Toronto agents in name only who sell zero homes in a given year.
Here, Kitchener Waterloo Real Estate Agents outsell our Toronto counterparts by more than double, averaging 3.6 sales per agent per year. That difference in experience adds up over time and is definitely something you should think about. Oddly enough our higher productivity comes with lower commissions.
While there is no standard fixed fee, a quick google search will bring up an average of roughly 5% in Toronto. But fees are more often than not a full percent lower here in Kitchener Waterloo which adds up to thousands saved on commissions. And I can tell you that some Toronto buyer agents were surprised and annoyed that I wasn't paying 2.5% on my listings instead of my usual 2%.
If you know a Toronto agent who is from here (and only relocated recently) then by all means use them. But why would you otherwise? Our prices aren't the GTA's. How can you know that your property will be priced correctly? And will your Toronto agent know how to get top dollar in our market when the average sold price is almost half a million lower?
Lastly, what about that drive down the 401? Why? A Toronto agent and their office is minimum an hour and a half away. Bad weather, traffic and car accidents mean delays and risk. I can be at your house in 15 minutes, and I'll even bring coffee if you ask!