Why did I become a Realtor? It was my wife's idea of course! It all began one night when we were watching house flipping shows and started talking about actually doing a flip ourselves.
I'd expressed some reservations, saying that flipping is really hard for anyone who isn't a seasoned veteran. I had a bit of experience in construction but the last time I'd swung a hammer professionally was back in '89.
Jude and I continued on about flipping, trying to make the numbers work. We talked about financing, paying ourselves, materials, etc., And once we were done with the renovations we'd want to sell the property so we'd need to hire a Realtor. My wife says 'you can do that'. And I, being occasionally slow on the uptake, replied with 'do what?'
'Sell real estate!' And the cartoon light bulb went on above my head the instant Jude said it, and I knew she was right.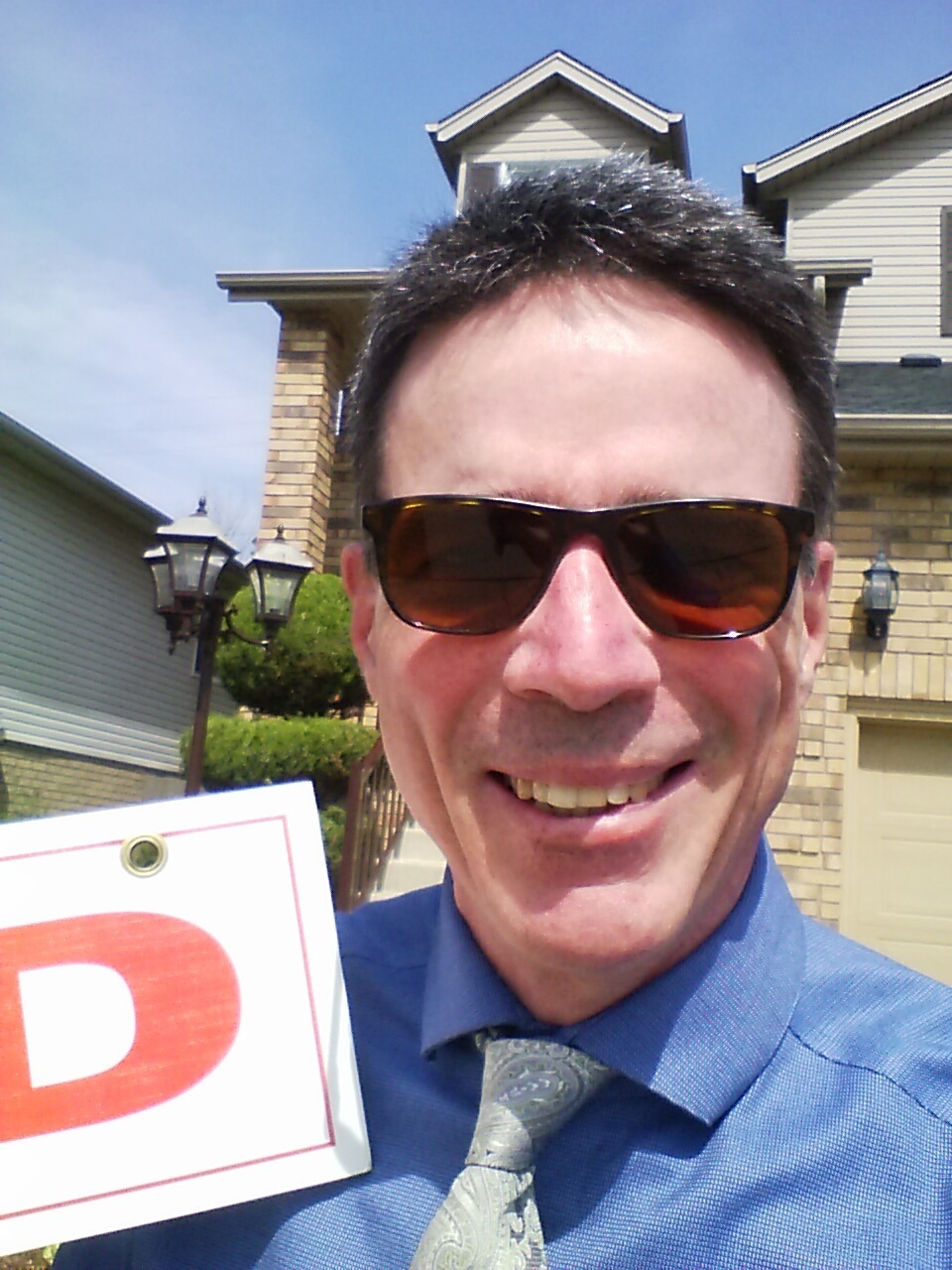 I even knew someone in the industry who could tell me just what I was getting myself into. He was a former coworker who'd quit a few years earlier to go into real estate in Mississauga. The next day I called and offered to buy lunch in exchange for some solid info about the industry.
We met for lunch a few days later which gave me lots of time to read up on how horribly risky being a real estate agent is. Despite the risk (or perhaps because of it) I was hooked. I can still remember asking him 'every day is different?' which is something I truly cherish about the industry. I also remember saying 'I can do this!'
I'm thankful every day that my wife suggested real estate. The profession rewards courage and creativity which is why I'm so willing to run a website or show my mug on video. And I love the autonomy and limitless earning potential. I only have to give up a big chunk of time on weekends and week nights in return.
But the truly rewarding part is helping people. Buying or selling property is a really big decision and that's something I take very seriously. The trust and responsibility I am given by my clients is by far the most satisfying part of my job. It's why I work so hard on every deal I do. See what my clients have to say.