What are the best neighbourhoods in Kitchener Waterloo?
There are a lot of things to consider. Best neighbourhoods for schools? Luxury neighbourhoods? Most affordable? What about activities, walkability, commuting, crime and public transit? The landfill or the airport? Architecture? And of course there's Waterloo vs. Kitchener.
No one neighbourhood will have a perfect score on all of these criteria. So I'm going to break the rankings into six categories that matter most for buyers. Make sure to check out my Kitchener and Waterloo neighbourhoods pages, schools and listings too.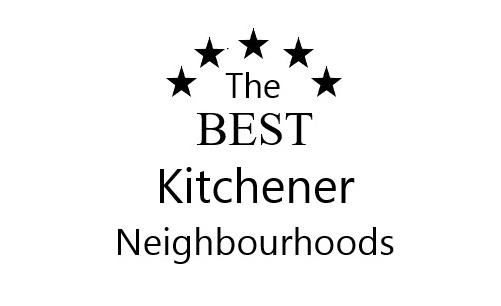 Urban
East Ward-Auditorium and Mount Hope are ideally situated. The Auditorium district features some exceptional homes on spacious lots. Mount Hope's fortunes are on the upswing with the addition of Google and the LRT.
Suburban
Idlewood is a gorgeous neighbourhood on the east side with good schools. Beechwood Forest in and around Monarch Woods is beautiful, with lots of shopping and good schools. Brigadoon to the south is quiet and serene. There's plenty of nearby nature and good local schools.
Luxury
Hidden Valley is quiet and secluded and features some of the finest architecture in the region.
Deer Ridge is an exclusive suburb across the Grand River with private and public golf courses.
Affordable
On a strictly cost basis, Victoria Hills and the core ward neigbourhoods south of Victoria and west of King offer the most value for your hard earned dollars.
Best For Schools
Grand River South and Beechwood Forest rank high based on EQAO scores and the Fraser Institute.
Commuting
Stanley Park and East Ward Auditorium have almost instant access to the expressway and highway 8. They are perfect for getting around in town and also for 401 access. And the Auditorium suburb is right across the street from the LRT.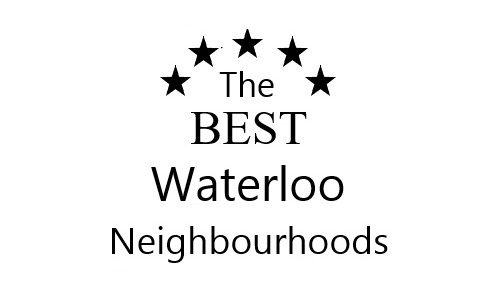 Urban
Old Westmount is very walkable as is Uptown Waterloo. Both have good proximity to the core. There are good schools and a wide range of century + and mid 1900s homes to choose from.
Suburban
Laurelwood features plenty of nice homes, great schools and nature on Waterloo's west side. Eastbridge has RIM Park, excellent schools and lots of choice for housing.
Luxury
Westmount has some truly amazing homes in the vicinity of the golf course and near the uptown. Country Squire is a bit of a hidden gem. The nicer portions of this latter neighbourhood have very high end homes, spacious lots and no car traffic.
Affordable
Lakeshore,  University and Beechwood are the most affordable neighbourhoods on a dollars to dollars basis in Waterloo. Beechwood, despite the prestige attached to this suburb actually has many affordable sections.
Best For Schools
Eastbridge, Laurelwood and Vista Hills are great choices based on EQAO scores and the Fraser Institute.
Commuting
Lincoln Heights and Uptown Waterloo both offer easy access to the expressway. Getting to the 401 is 15 or 20 minutes. Uptown Waterloo has great LRT access.